The action-packed Sweet Grass Fest brings rodeo action, high-caliber live music and loads of family fun to Big Timber June 28-29.
This year's event kicks off at 7 p.m. Friday with round one of the Big Timber Rodeo at the Sweet Grass County Fairgrounds, followed by the Rockin' Rodeo After Party, featuring Kyle Park and Kimberly Dunn at 9 p.m. at the American Legion Parking Lot.
Austin-based singer/songwriter Park has worked hard to develop himself as a writer and a producer, making regular trips to Nashville for writing sessions and producing music for other artists as well as his own. Even though his newest release, Don't Forget Where You Come From, is Park's way of bringing things full-circle, things aren't slowing down. "I'm a lifer," he says. With six records under his belt, it's safe to say that there's plenty more to come down the road.
Country singer Kimberly Dunn defiantly shows a full range of influences – country, pop and rock 'n' roll on her debut album, Forever on the Run, in a voice that's both tender and powerful.
Saturday at the Sweet Grass Fest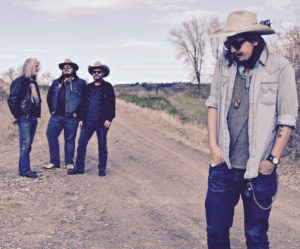 Saturday's schedule is brimming with events, beginning at 7 a.m. with the traditional Firemen's Breakfast, followed by the Montana on a Mission three-mile fun run.
The Car and Tractor Show and Vendor Fair open at 9 a.m. on McLeod St.; the Kids' Fair, from 10 a.m.-1:30 p.m., offers a bouncy house, petting zoo, dunk tank and rock-climbing wall, culminating in a bike-decorating contest at 1 p.m.
The parade rolls through town at 2 p.m. followed by music on the street by the Band of Drifters. Ian Thomas and his group, who split their time between Tennessee and Livingston, draw on American roots influences to produce classic country and folk.
Rodeo action resumes at 6 p.m. Saturday at the fairgrounds, and festivities conclude with two red-dirt country acts: the Robbie Walden Band and Tylor and the Train Robbers, whose debut release, Gravel, mixes gritty Americana and outlaw honky-tonk. They perform at 9 p.m. at the American Legion parking lot.
For details, visit www.bigtimber.com or call 406-932-5131.